Precision Signs & Imaging letter products are UL recognized components, meeting all UL specifications for electric signs.  We also offer an unmatched 5 year warranty on our channel letters because we only build quality.
When ordering illuminated signage, be aware that there are many different ways of building and lighting these structures.  We strive to offer the solution that is right for your situation so our initial consultation and site survey is the key to understanding what product will best fit your needs.  If you are going to have other companies bid against us, we welcome that- just make sure they are bidding the same thing.  The best way to accomplish this is consult with us after you've collected your other bids.  We will be happy to go over them with you and explain what you are being offered and what the pros/cons of each solution would be.  Often times you will find that the deal you thought you had at another sign shop wasn't much of a deal at all!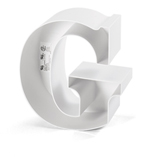 Injection Molded Channel Letters
Traditional 5″ Deep, Face Lit for neon or LEDs. Each Injection Molded Channel Letter is perfect due to the precision toolmaking of the molds used to make this product. While only 2 type styles are available, they can be ordered in nearly any combination of can and face colors. When combined with the EDGE-GLO face (Red Only), this letter is 100% injection molded and ready to ship within 2 days. For ordering, choose style, letter size, copy, can color, face color, trim color and specify with or without LEDs.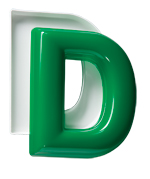 GemLite Formed Channel
Available in 6 Standard Round Face Letter styles 2.5″ Deep. Our six most popular lit letter styles are available with just a 4-6 day manufacturing time. These styles meet all UL low voltage requirements. Choose from 8 different face colors, each of which is matched to the most popular LED wavelengths. The 2.5″ deep, matched can and face, demonstrate the beauty of Gemini's slim-line design.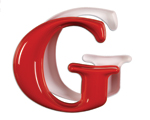 GemLite Custom Formed Channel Products
Almost any style or logo. The new low-profile look of GemLite Formed Channel Letters are sure to make you happy. The new slim-line design with near invisible can and trimless face, allows channel letters to go places they have never been before. Now channel letters can go indoor, as part of POP displays, behind front desk areas, or anywhere you want illumination without the large 5