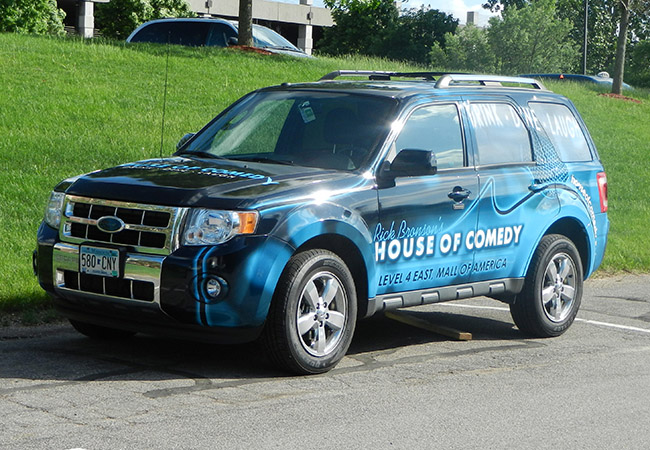 Vehicles are the perfect sign. They are portable and can be positioned strategically and parked for hours, days and sometimes weeks without needing a sign permit. If you add your car or truck to your advertising budget you will gain more number of impressions per dollar than Newspapers ads, Magazine ads, Radio, TV, or even Outdoor signage.
Why is this?  It's because vehicle wraps have a tremendous head-turning effect when done right and they are almost impossible to ignore.  On top of that, they never sleep and are at work advertising for you day and night wherever you park it.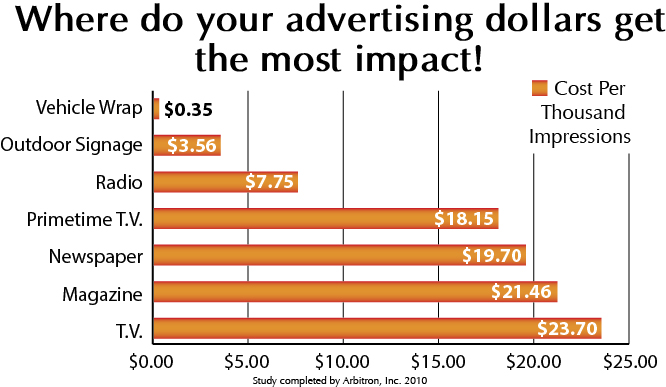 We also encourage our customers to think outside the wrap too- it doesn't need to be on  car or truck.  Trailers, floats, snowmobiles, food trucks, ATVs and more can all benefit from the power of a professional wrap.