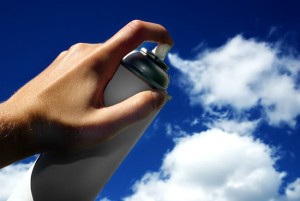 At Precision Signs & Imaging we tell our clients that you're only limited by your imagination when it comes to designing a custom sign, wall covering or mural, or vehicle wrap. And that's because we can produce just about anything when it comes to signs, graphics, trade show displays, decals, wall art décor, vehicle wraps and graphics. That being said, we don't make the final decision…you do, or in this one particular case the client's significant other. This is where our story begins…
Although we won't go into names, suffice it to say sometimes your wild imagination gets squelched by your wife, husband, Mother, Father, whatever the case may be.  And that's why you may be limited by more than your imagination. Maybe this is a truism, maybe just plain old common sense, but let's just say that sometimes you just have 'to put your foot down' and go with your imagination!
A recent client (as I said, no names…gotta protect the innocent) came up with some pretty good stuff he wanted on a particular vehicle wrap that Precision Signs & Imaging was producing. We thought it was very clever, and it did look nice on the design mock-up, but as can happen, the client's wife said "No Way!" and that was that.
So the moral of the story is…check with your wife (or husband) BEFORE you let your imagination run too wild, then talk to Precisions Signs & Imaging to make your idea come to life!
Precision Signs & Imaging…because image is everything!