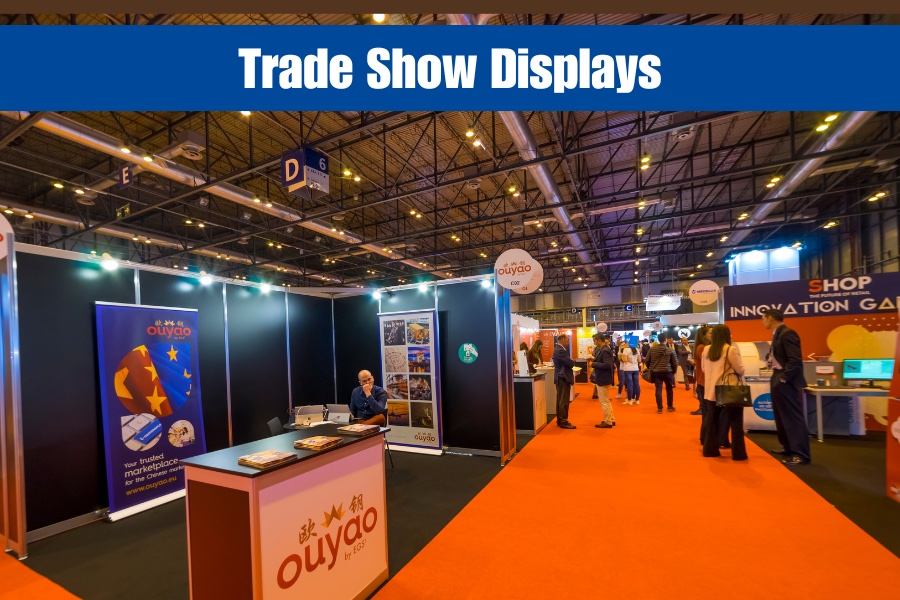 Are you gearing up for a trade show to showcase your business and products? If so, you know the importance of getting the attention of potential customers and making a great impression. One crucial aspect of a successful trade show exhibit is the signage you choose.
Trade show signage serves as the first point of contact between your business and attendees. It's your chance to communicate your brand's message, showcase your products, and leave a memorable mark. Here are some of the best types of signage for trade show displays:
Banners and Backdrops: Banners are versatile and can be customized to fit your branding. They can serve as backdrops, table covers, or hanging displays. Banners are excellent for attracting attention and conveying essential information about your business and products.
Pop-Up Displays: Portable and easy to set up, pop-up displays are perfect for trade shows. These displays typically include a combination of graphics, images, and text to create an eye-catching presentation. And you have options – from larger floor displays to tabletop displays.
A-Frames and Sidewalk Signs: These signs are ideal for outdoor trade shows or for guiding attendees to your booth. They're highly visible and can be customized to match your branding.
Digital Signage: Incorporating technology into your trade show booth can be a game-changer. Digital signage allows you to display dynamic content, videos, and interactive elements to engage with your audience.
Tabletop Displays: If space is limited, tabletop displays can be a compact yet effective way to showcase your products and services. They can include banners, brochures, and promotional materials.
Choosing the right type of signage depends on your booth size, budget, and branding goals. Working with a professional sign company like Precision Signs and Imaging in Burnsville MN
can help you design and select the most suitable signage for your specific trade show needs. We understand the importance of creating a cohesive and visually appealing display that aligns with your brand identity.
Our team can handle all aspects of signage production, from design to printing and installation, ensuring a seamless and stress-free process for you. We use high-quality materials and state-of-the-art printing technology to guarantee that your signage stands out in the competitive trade show environment.
When it comes to trade show displays, the right signage can make all the difference. Partnering with a professional sign company like Precision Signs and Imaging will not only save you time and effort but also ensure your trade show display is a resounding success. Contact Precision Signs and Imaging today … because image is everything.