By now you've probably seen the road construction signs on Highway 13 and County Road 5. If you missed the signs certainly you didn't miss the orange cones and barrels lining the roadway, closing off lanes. And this is just the beginning! But the City of Burnsville has temporarily removed the sign ordinance restrictions for businesses within the "construction" zone giving you the benefit of adding extra signage to let your hard-earned clients & customers know that you're still open for business!
And that's where Precision Signs & Imaging comes into play. We have our construction season promotion beginning now to help you "Gain Impressions, not Lose Business!" during the two summers of road construction. Besides promotion pricing, we offer free delivery, free graphic design services for all orders over $149, as well as 100's of sign options.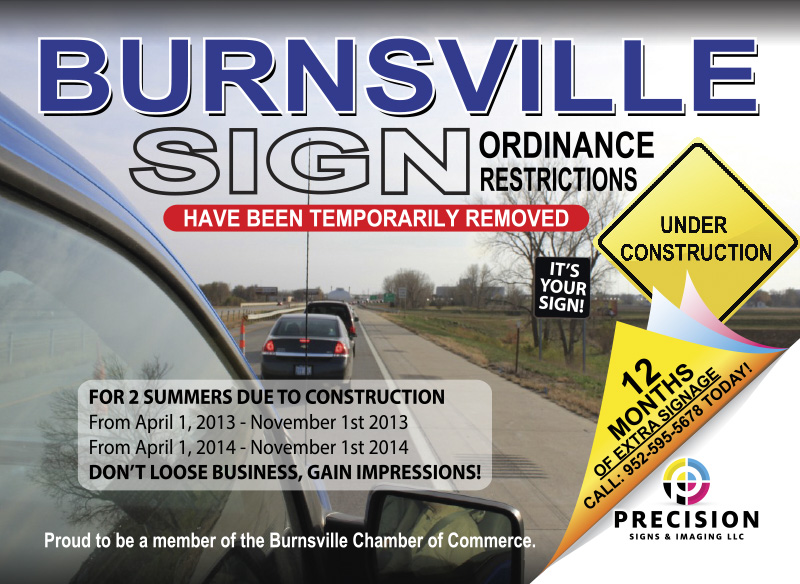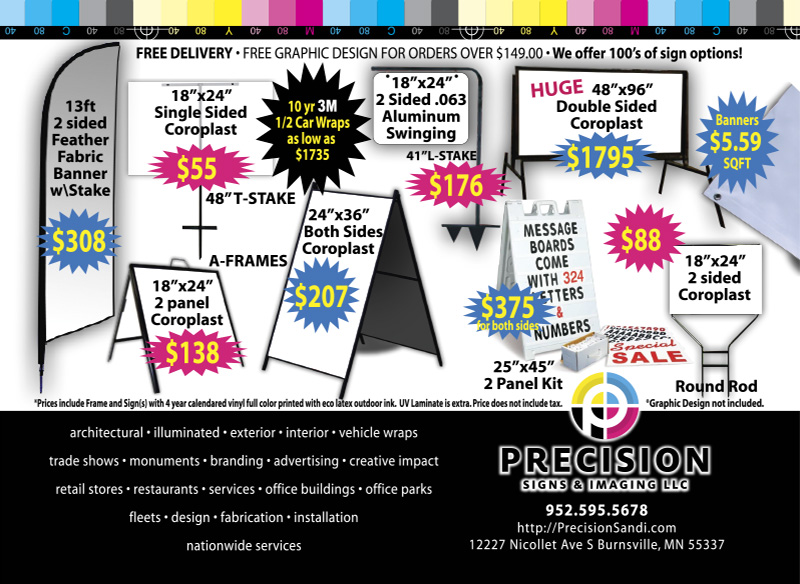 Don't lose business this summer; call Precision Signs & Imaging now…because image is everything!